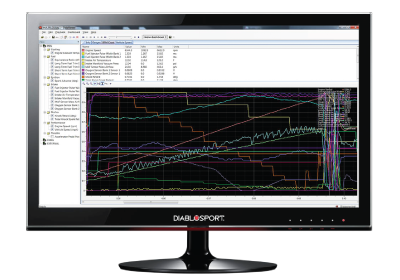 Description
Tech Specs
Downloads
Related Products
More Media
Reviews
Supported engine management: HP-Tuners, Diablo Sport (CMR)
This service will provide customers with 1 year of tuning support. Base tunes will be provided along with technical assistance, diagnostic help via data logging reviews. We will also have the ability to make adjustments to your base tune if need be. All tuning will be held at our discretion. 
This service is great for customers that recently bought used supercharger kit or are using a universal tuning device, such as an i3. Tuning is essential and having guidance when installing a base map onto your vehicle can be very helpful. If your device has the ability to perform data logging we can review recorded data and help you diagnose your vehicle or guide you further.
PLEASE NOTE: If you're experiencing physical problem with your tuning device please contact the manufacture of that device directly. We can not provide any tuning services if your device isn't functioning properly.
This service does not provide tuning credits or licenses.
Note: This is not "remote tuning", "fine tuning", "custom tuning" or "dyno tuning"  
No warranty provided
* RIPP Superchargers is not responsible for any vehicle or what a customer will do with their vehicle at any time. please read our terms and conditions. 
--------------------------------------------------------------------------------------------
After placing your purchase please fill out the following email template and send it to tuning@rippmods.com.
Type the subject line as follows:
Order Number, Your First and Last Name, Tuning Service Request
example: 25527, John Smith, Base Map Service

email body - 
Order Number: 
Vehicle Year, Make, Model:
VIN Number:
Modifications:
Customer / Vehicle notes: