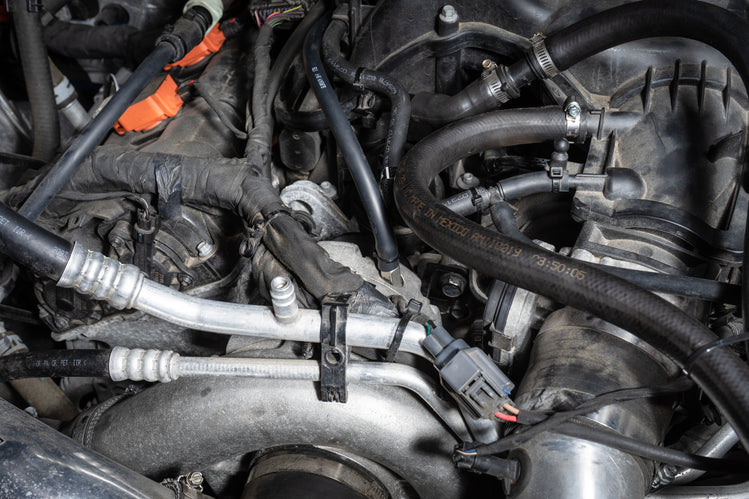 Description
Tech Specs
Downloads
Related Products
More Media
Reviews
Protect your investment with RIPP Supercharger's new V3 Remote Vent hose. 

The Vortech V3 supercharger is a powerful and popular choice for car enthusiasts. However, there is a potential issue that needs to be addressed - the risk of water getting into the lubrication system. This can happen if you have a vented hood or if you frequently encounter deep water crossings. The initial VENT plug installed with your kit can allow water to enter the case, and when mixed with oil, it can lead to catastrophic failure of your supercharger. To prevent this, the RIPP V3 Remote Vent is designed to vent the expanding gases produced as the fluid heats up to lubricate the internal drive of the supercharger. By remote mounting the venting system high in the engine bay, this kit effectively avoids the risk of water entering the case and ensures the longevity of your supercharger.
Install Notes:

Replace the dip stick with this item.  Replace the normal brass vent plug with the Vortech Shipping Plug.  If you do not have one from your initial install it is available to purchase HERE.  To check your oil level simply remove the remote vent and thread in the dip stick.
Proper installation on a supercharger which is already on a Jeep Wrangler or Gladiator will require removing the supercharger off the bracket so that the factory vent plug can be replaced with the shipping plug.
Do not ever operate the vehicle/supercharger while the shipping plug and dipstick are installed at the same time.  If no vent is installed it can lead to pressurizing the supercharger gear case and supercharger failure.