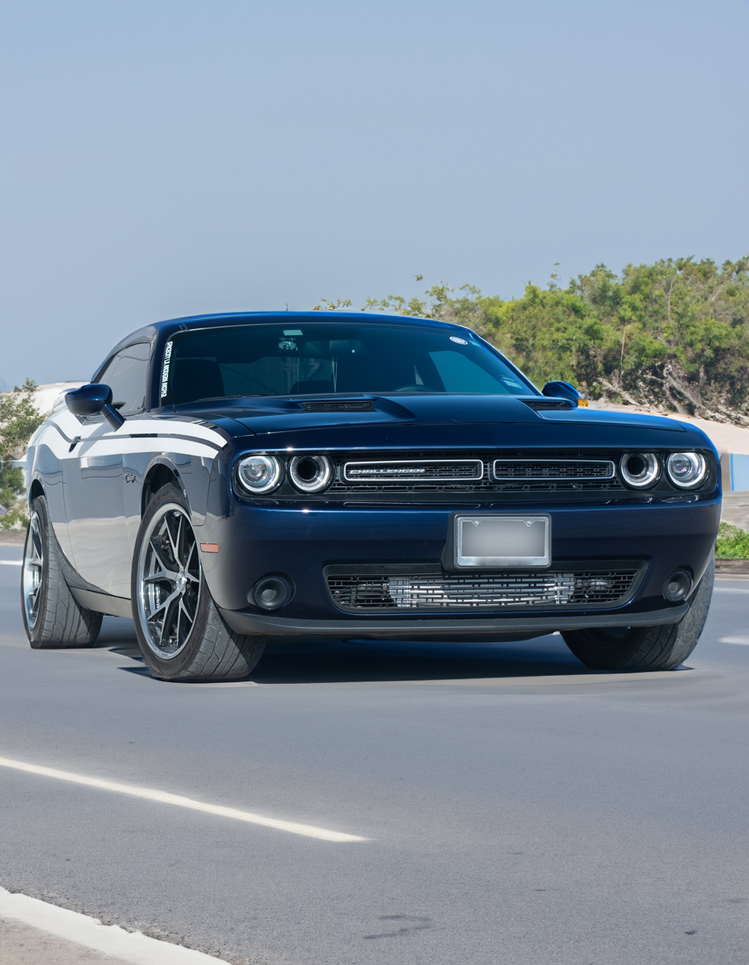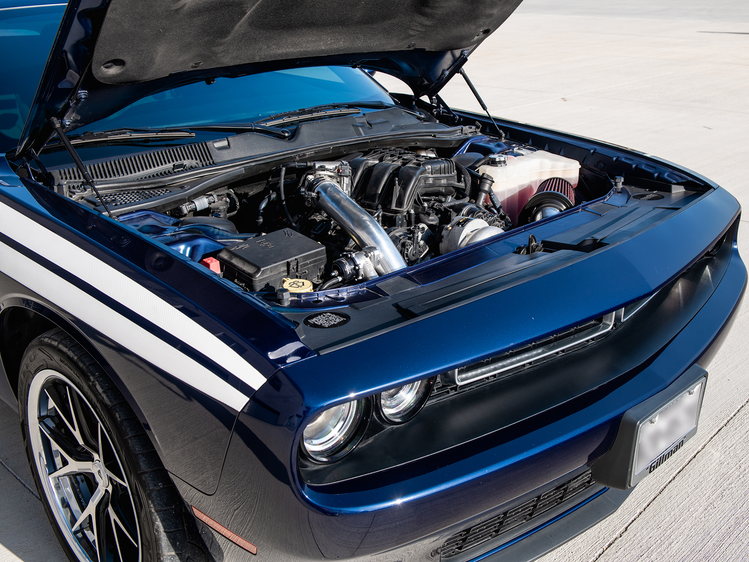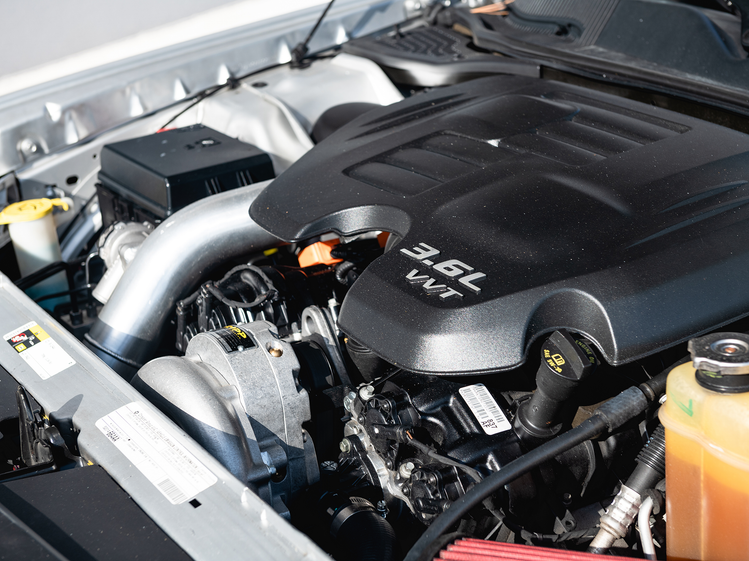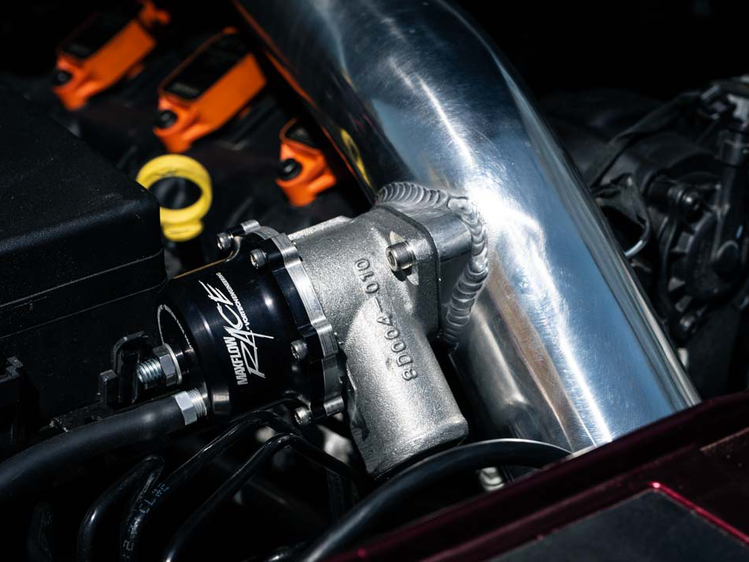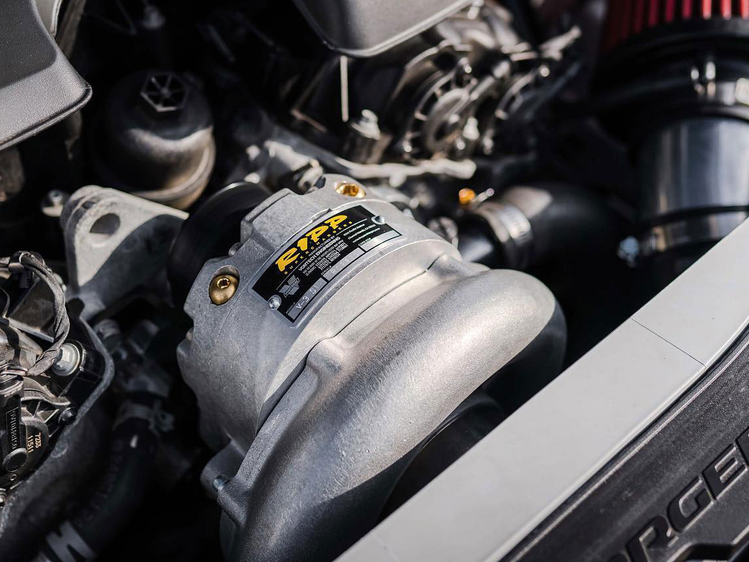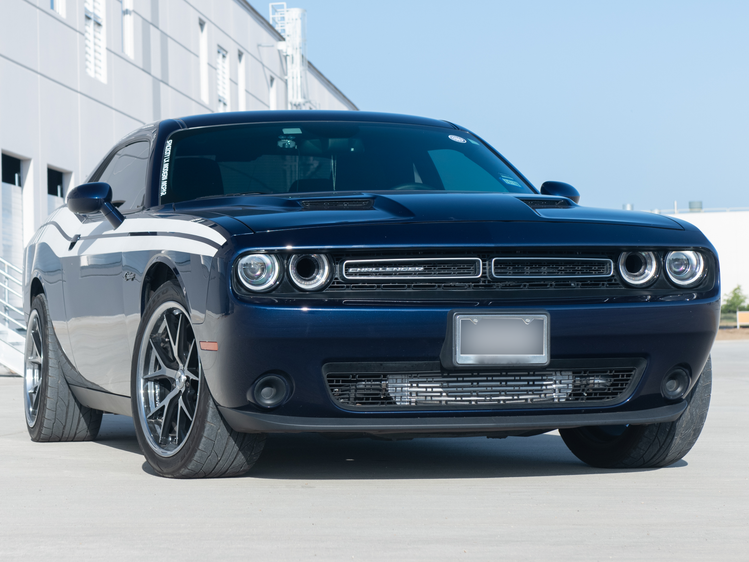 Description
Tech Specs
Downloads
Related Products
More Media
Reviews
* Due to the overwhelming amount of orders, please allow 3 weeks for your order to be assembled and shipped *
Please note: These systems require professional installation with mechanical knowledge and support.

Product update note:

As of 9.13.23 This Supercharger kit will now include new and improved, state of the art, fuel injectors.
2011 - 2014 Dodge Challenger 3.6 V6 - RIPP Supercharger System.  After all said and done, a projected 400 - 450 horsepower to the ground!
Key features of this system are: a Vortech V3 Self-Contained Centrifugal Supercharger, an air-to-air front mounted intercooler, larger plug and play primary injectors and a proprietary plug-&-play map sensor. Proper ECU calibrations are provided by RIPP via HP Tuners. Our system bolts on in eight - ten hours by a licensed mechanic and is considered the most complete and easy to install system on the market.
Tune included but v

ehicles should be DYNO Tested and tuned by a 

professional

.

 

11-12psi of boost, gaining 175+HP!
Preliminary tests show that an Automatic 3.6 Pentastar Dodge Charger/ Challenger produces only 255** rear wheel HP (WHP) in stock form. With a RIPP Supercharger installed we safely squeezed 425WHP+ and 360ft/lbs** of Torque on a factory 3.6 Pentastar. That WHP is higher than a 5.7 V8 Engine swap costing thousands more and more in line with a 6.4 Hemi. Additionally clients have reported an MPG increase from 1-4mpg combined City/hwy***. 
RIPP has spent an enormous amount of time testing for better drive quality. We've been testing in all conditions including high altitude, hot dry deserts and cold wet climates. No other manufacturer has spent more time developing a bolt-on supercharger than RIPP and it is a brand people can rely on World Wide. 
This kit will contain all necessary hardware, including tuning
Complete System:
Vortech V3 Si Trim Supercharger (Self Contained)
Vortech Race Blow Off Valve
Plug and Play Injectors
Front Mounted Intercooler & mounting brackets 
Aluminum mandrel bent charge piping 
Engine Management; HP Tuners, link cable and tune
Powder Coated Mounting Brackets
Gates Belt
RIPP Air Filter
Hardware
4 Ply Black Boost Couplers
Vacuum lines, Vacuum T's and all adapters required
Fully Illustrated Color Instructions
1 Year Warranty

Tech line with Customer Service
Heritage Edition Option:
Looking for the traditional supercharger whine? Here it is. The Heritage Edition Vortech V-3 Supercharger makes the classic new again with it's V-1 Straight Cut Gear Set. This gear set is much louder than the helical cut gear set in the standard V-3 supercharger. Check out the video below to hear it!

2011 CARB legal D-705-1 , 50 state legal 
2012-2014 PENDING: Legal for use in California ( NOT CARB Certified )
100% Compatible with AWD vehicles too!
Product update note:

 As of 9.2.23 This Supercharger kit will now include new and improved, state of the art, fuel injectors. This injector is called "SP"

If you have an older supercharger kit purchased before 9.2.23 it will use the "H" injector.

 

PLESE REFERENCE THIS DETAIL WITH ANY COMMUNICATION WITH RIPP

. All Fuel injectors are manufactured by Fuel Injector Clinic (FIC)
 ** All RIPP WHP levels are measured at the rear wheel, not at the crank. Be careful when comparing HP to WHP. WHP levels vary depending on tire and gear combination as rotational mass comes into play, this affects both Naturally Aspirated (NA) and Forced Induction (FI) total output.
 ***Although the tune included with this system is calibrated for your vehicle the user is responsible for any further Dyno tuning to refine the calibration to their liking. The tune should be considered standard. The user should look forward to proper Dyno tuning if necessary.
*** RIPP is not responsible for tuning or discrepancies between different dyno readings. Many Dynometers read in different net output depending on manufacture, style, elevation, and temperature. RIPP advertises SAE HP captured at the wheel instead of at the crank for the most realistic scenario as possible.  0-60 times and quarter mile times may vary based on driving style and other variable out of our control. Please educate yourself about horse power possibilities or consult your local specialist about variables between each vehicle.