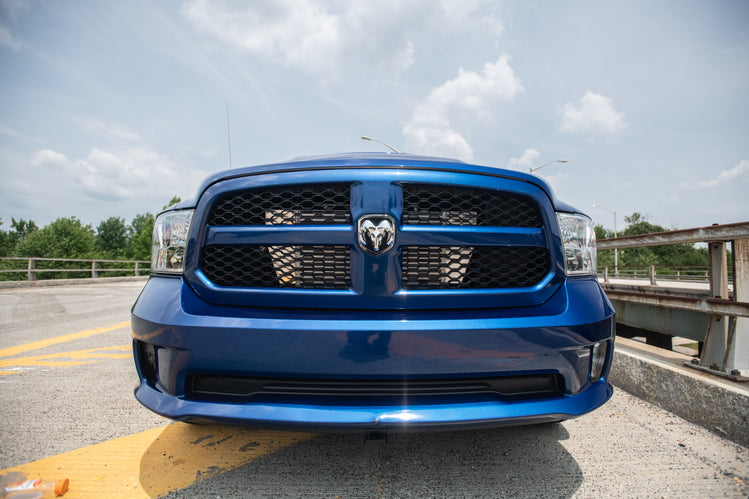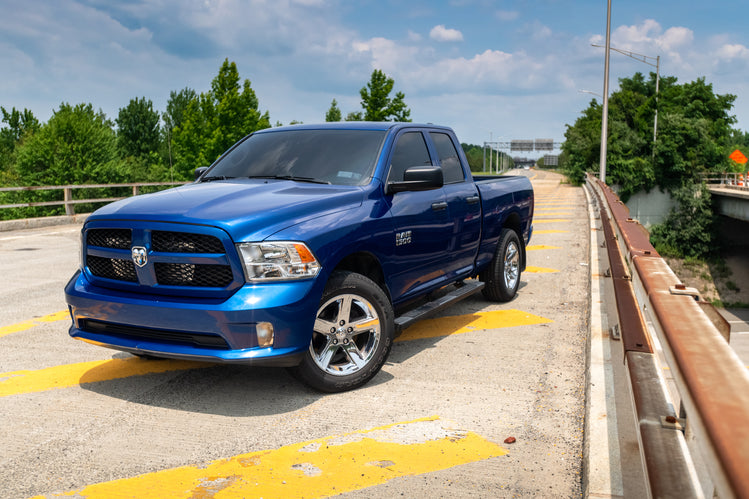 Description
Tech Specs
Downloads
Related Products
More Media
Reviews
* * Due to high demand, please allow 3 weeks for your order to be assembled and shipped * *
Please note: These systems require professional installation with mechanical knowledge and support. Modifications to your vehicle will occur during installation. 

Tune included but v

ehicles should be DYNO tested and tuned by a 

professional. 

11-13psi of boost, gaining

 

175+HP!

 
The 4th Gen RAM V6 is a lot of truck for the money but there's no hiding that this vehicle's 3.6L V6 Pentastar engine still lacks overall horsepower. This lack of power becomes even more noticeable when towing, off-roading, or even just by adding some bigger tires. RIPP Superchargers now has a complete bolt on solution for you. This supercharger kit includes all of the necessary hardware and electronic components to install into your vehicle in under 9 hours. As tested on our Dyno Dynamics Dynamometer the factory V6 Ram makes a measly 260 horsepower at the wheels. After installing the supercharger power output is raised to *442HP & 410ft/lbs of torque at the rear wheels! That's a 182hp GAIN!, You'll have more power then a 5.7L or 6.4L Hemi V8 and retain a respectable mpg for daily use. 

This kit is designed to perform check-engine-light free with all emissions and knock control features active, making it the most reliable V6 RAM Supercharger kit available. All this is done on a completely factory engine and drivetrain without any internal modifications required. This new-found power will make all aspects of owning your V6 RAM easier, including but not limited to; towing, off-roading, camping, soccer practice, and tailgating. Okay we're not really sure how it'll make the last two better, but now you have a supercharger! So load up that trailer! Pile in, and show your friends how cool your supercharged Ram is!
PLEASE SELECT YOUR VEHICLES YEAR IN THE DROP DOWN MENU. 
What's included:
Vortech V3 Si Trim Supercharger (Self Contained and Helical-cut gears)
PCM unlock service. (Only applies to 2015+ vehicles.) (use drop down menu)
Vortech maxflow Bypass valve / blow off valve
High boost PCV valve
Idler pulleys
Plug and Play Fuel Injectors (FIC)
2.25-2.5" Mandrel bent aluminum charge pipes
HP-Tuners Mvip2 - (RIPP tune included)
RIPP MAP sensor
Pre- assembled Mounting Brackets and hardware
Gates Belt
RIPP Custom Air Filter
All necessary Hardware
4 Ply Black Couplers and clamps
Vacuum lines, Vacuum T and fittings
Zipties
Fully Illustrated Color Instructions
1 Year Warranty
Tech line with Customer Service

All Supercharger kits come assembled and ready to bolt-on to your engine. Making installation quick and easy. This kit has an average installation time of 9 hours. Unlike other brands the RIPP Supercharger comes pre-assembled ready to bolt-on to your engine. 
 NOTICE: ALL 2015+ RAMs will require an unlocked PCM from HP-Tuners.  (unlock service included with supercharger kit) once your order is placed you'll receive an e-mail with instructions.

****Although the tune included with this system is calibrated for your vehicle the user is responsible for any further Dyno tuning to refine the calibration to their liking. The tune should be considered standard. The user should look forward to  proper Dyno tuning and not rely on the standard tune. RIPP is not responsible for tuning or discrepancies between different dyno readings. Many Dynometers read in different net output depending on manufacture, style, elevation, and temperature. RIPP advertises SAE HP captured at the wheel instead of at the crank for the most realistic scenario as possible.  0-60 times and quarter mile times may vary based on driving style and other variable out of our control.
**** VEHICLE MUST BE DYNO TUNED PROPERLY