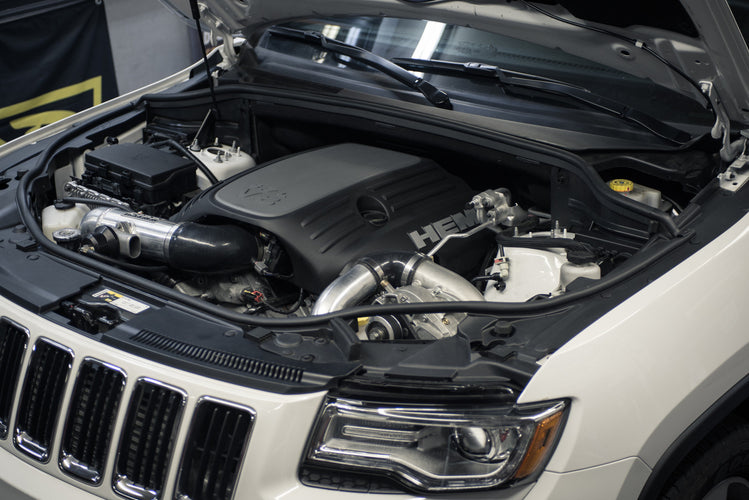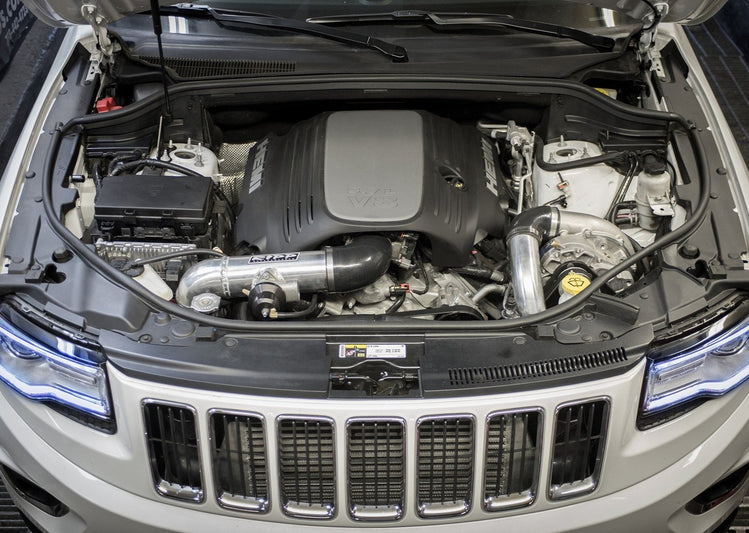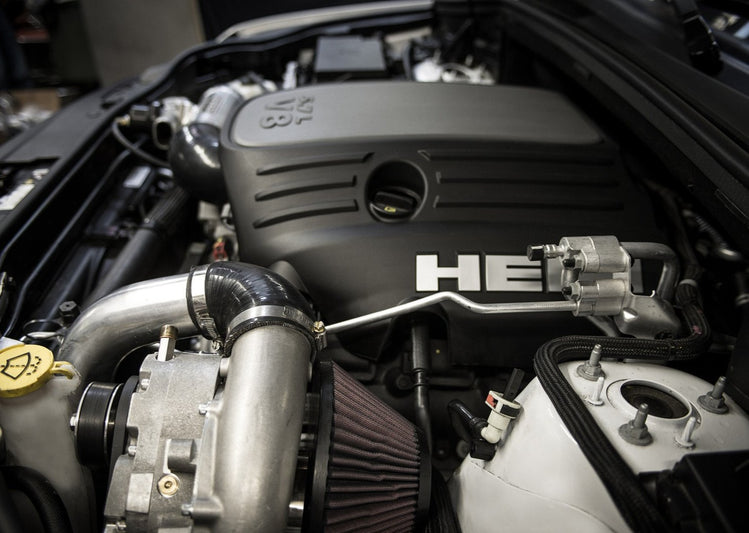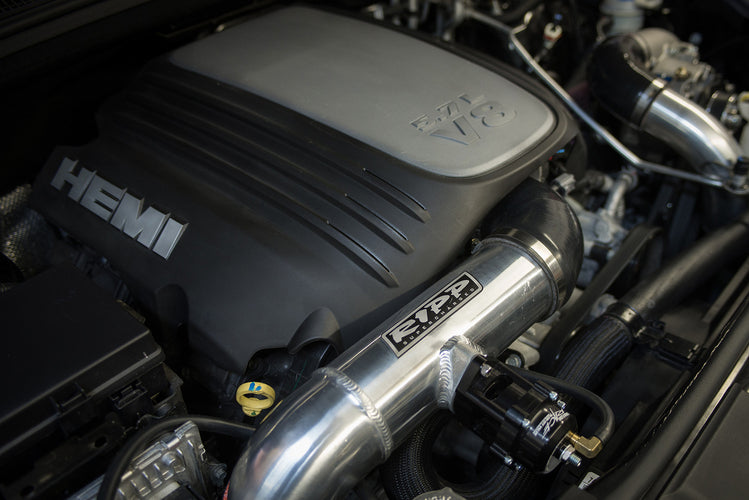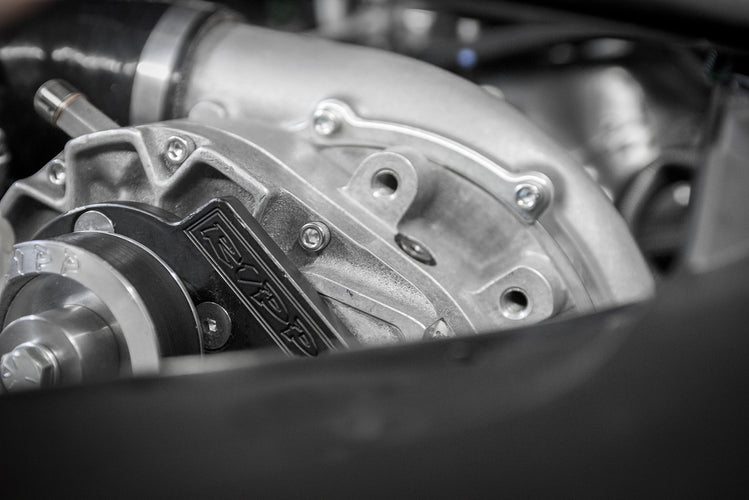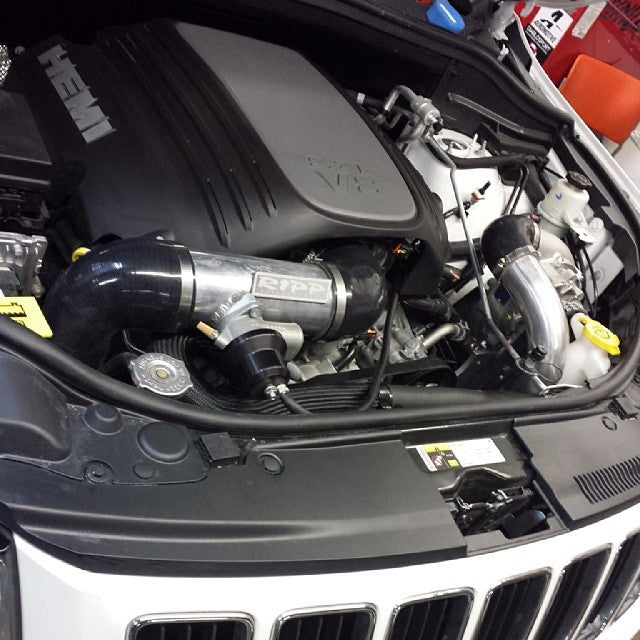 Description
Tech Specs
Downloads
Related Products
More Media
Reviews
* * Due to high demand, please allow 5 weeks for your order to be assembled and shipped  *
Please note: These systems require professional installation with mechanical knowledge and support.
Vehicles should be DYNO TUNED by an experienced calibrator local to YOU
The 2015 WK2 Jeep Grand Cherokee is a great combination of American know-how and European flair. The 5.7 does a good job power wise, but can always use a little more. When tested on our dyno it produced 280 All Wheel HP (whp) which in our opinion is de-tuned and capable of so much more.
More power to tow:
With the RIPP Supercharger system installed we netted 420whp (AWD) at just 6psi on an otherwise stock vehicle.That's an incredible 150whp gain to all four wheels! That will give you enough power to tow with ease. No more struggling over those long grades, no more judging distance to maintain pulling speed, and best of all no more running the engine up in high RPM's. The RIPP Supercharger system will give you the power you need when you need it.
More power to race:
That's right, if racing is what you're looking for then consider the numbers. 420whp at all four wheels. We advertise real-world HP. To put it in perspective, 420whp is more wheel HP than a stock 2014 392 V8 SRT Jeep, in fact that's more HP even if that 392 had full exhaust headers, cat-back high performance exhaust, a cold air intake and a custom performance tune. So go a head, pull up to that light and let it RIPP, you'll catch them sleeping.
Tuners Packages:
 These system will include all necessary parts and hardware to mount the supercharger on your engine. It will not include: engine management (MAP Sensor and PCM), tuning (Diablo RM3000 Tuner), or fuel system (injectors). 
PENDING: Legal for use in California
 *Horse Power Measured at the Rear wheel (not crank)
 *** RIPP makes no claims in increased MPG, clients have reported this data on their own behalf. 
 *** RIPP cannot be responsible for discrepancies between different dyno readings throughout the industry. Please educate yourself about horse power possibilities or consult your local specialist about variables between each vehicle.
****Although the tune included with this system is calibrated for your vehicle the user is responsible for any further Dyno tuning to refine the calibration to their liking. The tune should be considered standard. The user should look forward to  proper Dyno tuning and not rely on the standard tune. RIPP is not responsible for tuning or discrepancies between different dyno readings. Many Dynometers read in different net output depending on manufacture, style, elevation, and temperature. RIPP advertises SAE HP captured at the wheel instead of at the crank for the most realistic scenario as possible.  0-60 times and quarter mile times may vary based on driving style and other variable out of our control.
*SPECIAL INFORMATION FOR 2015*
We require your vehicle's VIN and Odometer mileage to send out a new PCM that will work in your Jeep as well as a DiabloSport inTune. You will replace your Jeep's PCM with the Diablo Modified one (it's only 4 screws to unhook). Once that's complete, you install the tune with your DiabloSport tuner and you're ready to go!
 The inTune that comes with the PCM will be fully functional and allow for all the parameter and tuning information that would normally be available for a Jeep JK. Being that the general hardware for a 2015 is similar to a 2014, customers can expect that all of the adjustable options such as tire size, gear ratio calibration, quick adjusts, and custom tuning will be present.