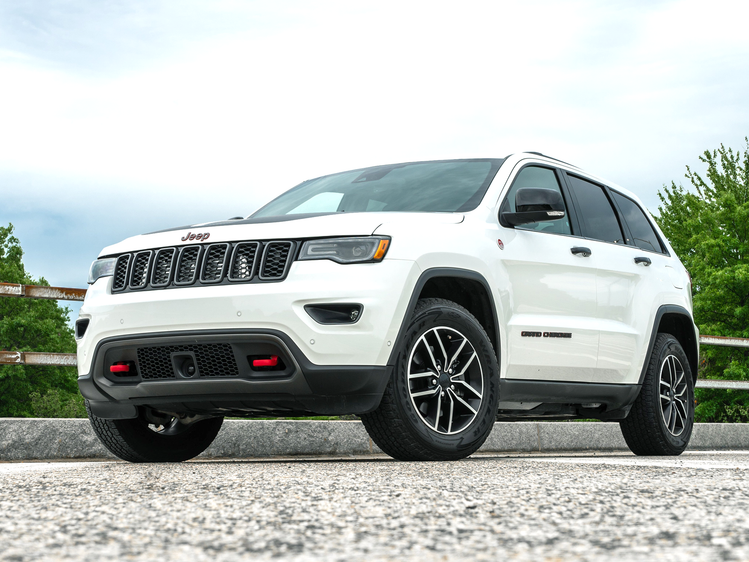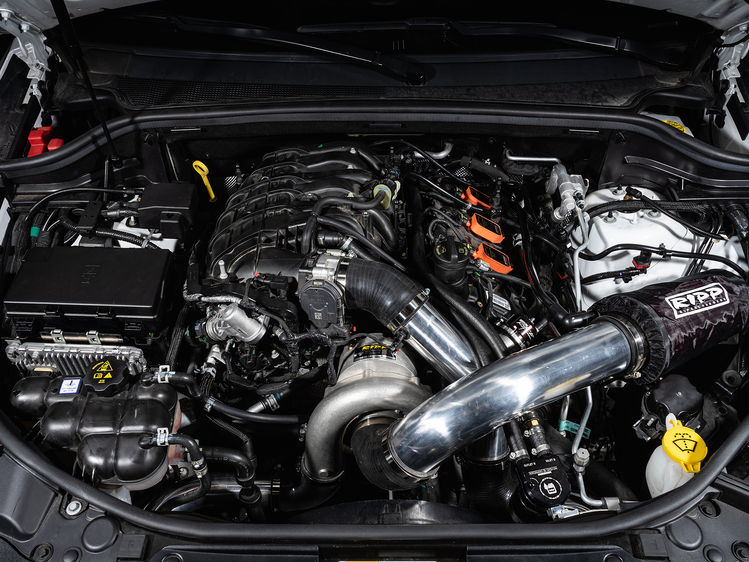 Description
Tech Specs
Downloads
Related Products
More Media
Reviews
** Due to high demand and production lead times, please allow 2 weeks for your order to be assembled and shipped **

Please note: These systems require installation with mechanical knowledge and support
Are you ready to take your v6 Grand Cherokee to v8 power!  Look no further than the RIPP Supercharger Kit.
This kit is engineered for power, reliability, and everyday use. Utilizing the tried and true Vortech V3 head unit, this American-built, high precision, supercharger is a symbol of quality and durability. Experience an incredible 190hp gain @10psi of boost pressure. Tested to Perfection; Our supercharger kit has been rigorously tested on our In-house Dynamometer. The result? A jaw-dropping 393hp to ALL 4 WHEELS! ensuring you feel the power with every push of the pedal. Installation time will be about 9 hours. Our kit is all-inclusive meaning; this will include every single part you need for a proper installation. No fabrication required, this is considered a complete bolt-on system.
Stock:
203HP to the wheels!
Supercharged:
393HP to the wheels! 
Is it reliable and what's included?  We've developed a supercharger kit that doesn't just perform, but is also reliable for daily use. Whether you're commuting to work, dropping kids off at soccer or on a weekend adventure to the lake house. With the added power you'll find it easier to race through traffic or tow that camper up the mountain pass. This is due to the carefully engineered components in our kit. Included are; state of the art fuel injectors, RIPP has teamed up with FIC to develop a fuel injector to match the shape and size of the 3.6's intake manifold and intake runners. This new found technology allows for efficient combustion under boosted conditions. Our air to air FMIC is a perfectly matched intercooler for a boosted 3.6l engine. This will help maintain proper air density and lower air intake temperatures. This combination of boost pressure, air temp and fuel delivery will deliver a powerful driving experience from 2000rpm to redline. A RIPP Catch can system is included with this kit to help mediate blow-by gasses and ensure healthy operation. Additionally the vehicle's torque management will be adjusted accordingly, for smooth engagement during normal everyday use, and powerful torque converter lock up when needed.  
Tuning: To ensure your Cherokee operates at its peak, we provide a tune using the cutting-edge HP-Tuner's RTD device. The RTD will connect your vehicle's OBDII port to the HP-Tuner's app on your smart phone. Simply transfer the tune from your smartphone to your vehicle's computer.
Key Features: 
Vortech V3 Si Trim Supercharger (Self Contained)
Vortech Race Blow Off Valve
FIC Plug and Play Fuel Injectors
Proprietary MAP sensor
HP-Tuners - PCM unlock service
HP-Tuners - RTD device
HP-Tuners - Smart access cable
RIPP tune included  *(dyno tuned for best results)
Front Mounted Intercooler & mounting brackets 
Aluminum mandrel bent charge piping
3" Air intake with air filter.
Catch can.
High boost PCV valve
2 extra bottles of Supercharger oil
Powder Coated Mounting Brackets
Easy to install pulley system
Gates Belt
RIPP Air Filter
Pre-Assembled Hardware, vacuum lines & fittings.
4 Ply Black Boost Couplers and clamps
Vacuum lines, Vacuum T's and all adapters required

Fully Illustrated Color Instructions

 
1 Year Warranty
1 year tech line with Customer Service
1 year tuning support service
********Although the tune included with this system is calibrated for your vehicle the user is responsible for any further Dyno tuning to refine the calibration to their liking. RIPP is not responsible for tuning or discrepancies between different dyno readings. Many Dynometers read in different net output depending on manufacture, style, elevation, and temperature. RIPP advertises SAE HP captured at the wheel instead of at the crank for the most realistic scenario as possible.  0-60 times and quarter mile times may vary based on driving style and other variable out of our control.********* 
These systems require professional installation with mechanical knowledge and support. Vehicles will require various tools and equipment to perform a proper installation.