* Due to high demand, please allow 3 weeks for your order to be assembled and shipped *
Product update note: As of 9.13.23 This Supercharger kit will now include the new and improved, state of the art, HP-Tuners engine management RTD device. Additionally the vehicles PCM will have to be unlocked (free service included)  
NOT COMPATIBLE WITH GPEC5 COMPUTERS.   What is a GPEC5 ?  Some Gladiators (build dates starting approximately August of 2021) started using a new computer. This computer is called GPEC5. If you'd like to know if your vehicle is compatible check your vehicle's manufactured date in the door jam. If manufactured on or after 8/21 it will not be supported.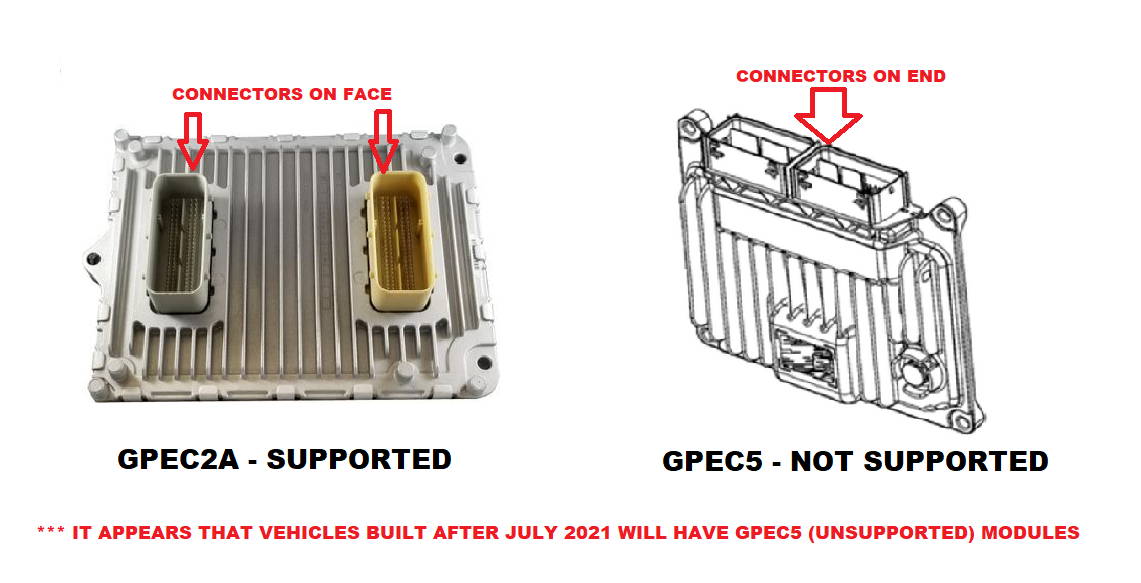 The 2018 - 2022 Jeep Gladiator Supercharger kit for 3.6l engines. Preliminary tests show an Automatic 3.6 Pentastar Jeep Wrangler Unlimited produces only 215 rear wheel HP (WHP) in stock form. With larger wheels and tires, like most clients have, power is even lower. With a RIPP Supercharger installed we safely squeezed 376 WHP and 350 ft/lbs** of Torque on 37in tall tires. That WHP is higher than a 5.7 V8 Engine swap costing thousands more and more in line with a 6.4 Hemi swap. An MPG increase from 1-4mpg combined City/hwy*** is also expected.  
RIPP has spent an enormous amount of time tuning for better drive quality. We've tuned in all conditions including high altitude, hot dry deserts and cold wet climates. No other manufacturer has spent more time developing engine calibrations than RIPP, it's a brand you can rely on World Wide. Our systems are well laid out and engineered for reliability, practicality and the offroader in mind. No laggy heat soaked turbos, no relocated alternators in our system, no oil lines that will inevitably get caught while on the trail in our system! 
Key Features: 

Vortech V3 Si Trim Supercharger (Self Contained)
Vortech Race Blow Off Valve
FIC Plug and Play Fuel Injectors (SP)
Proprietary MAP sensor
HP-Tuners - PCM unlock service
HP-Tuners - RTD device
HP-Tuners - Smart access cable
RIPP tune included  *(dyno tuned for best results)
Front Mounted Intercooler & mounting brackets 
Aluminum mandrel bent charge piping
3" Air intake with air filter.
Catch can.
High boost PCV valve
2 extra bottles of Supercharger oil
Powder Coated Mounting Brackets
Easy to install pulley system
Gates Belt
RIPP Air Filter
Pre-Assembled Hardware, vacuum lines & fittings.
4 Ply Black Boost Couplers and clamps
Vacuum lines, Vacuum T's and all adapters required
Color Instruction manual
1 Year Warranty
1 year tech line with Customer Service
1 year tuning support service
Color Instructions

1 Year Warranty

Tech line with Customer Service
All Supercharger kits come assembled and ready to bolt-on to your engine. Making installation quick and easy. This kit is rated at 8 - 10 hour install time
 NOT COMPATIBLE WITH E-TORQUE SYSTEMS OR RIGHT HAND DRIVE VEHICLES
*Black Powdercoated optioned kits may take an extra 2 weeks to be assembled and shipped.*
The Gladiator supercharger kit utilizes the RIPP XL INTERCOOLER.
22.25 x 2.75" thick bar-and-plate core for optimal cooling and minimal pressure loss
Large end tanks allow the best possible airflow through the intercooler
2.5" TiG welded, Mandrel-bent, aluminum pipes eliminate any restrictions and increase air flow.
Includes all necessary couplers, brackets, and accessories
Intercooler available in Polished Silver or Satin Black
Vortech MAXFLOW Race Blow Off Valve with full metal internals
Fully detailed instructions to complete the bolt on installation
 NOT COMPATIBLE WITH E-TORQUE SYSTEMS OR RIGHT HAND DRIVE VEHICLES
NOTICE: ALL 2018 + JL Wranglers and Gladiators will require an unlocked PCM from HP-Tuners.  (unlock service included with supercharger kit) once your order is placed you'll receive an e-mail with instructions.
*HorsePower Measured at the Rear wheel (not crank)
 *** RIPP makes no claims in increased MPG, clients have reported this data on their own behalf. 
 *** Although the tune included with this system is calibrated for your vehicle the user is responsible for any further Dyno tuning to refine the calibration to their liking. The tune should be considered standard. The user should look forward to proper Dyno tuning if necessary. 
 *** RIPP cannot be responsible for discrepancies between different dyno readings throughout the industry. Please educate yourself about horse power possibilities or consult your local specialist about variables between each vehicle.
RIPP does NOT include transmission tuning. Please make sure you have the proper gear ratio for your vehicle's wheel/tire set-up to maximize it's potential.
---