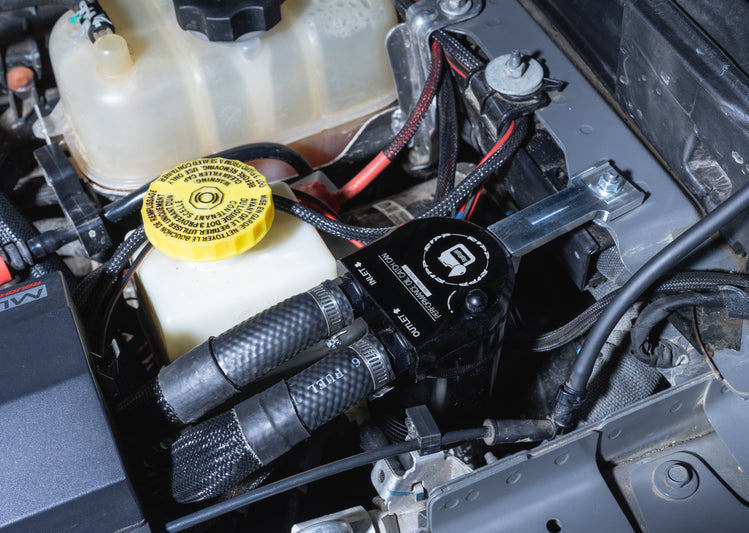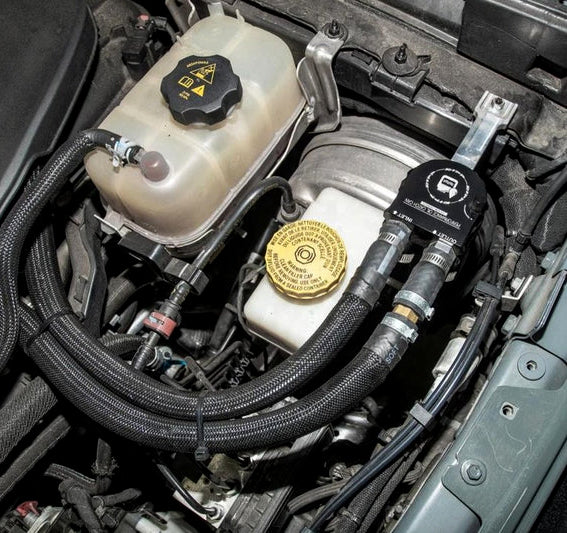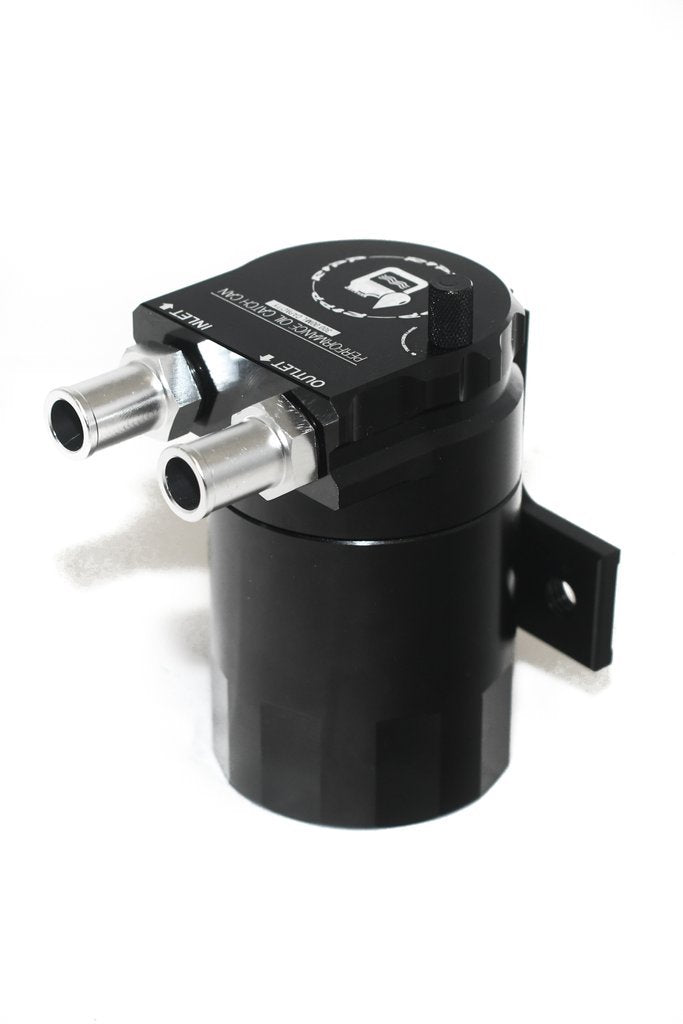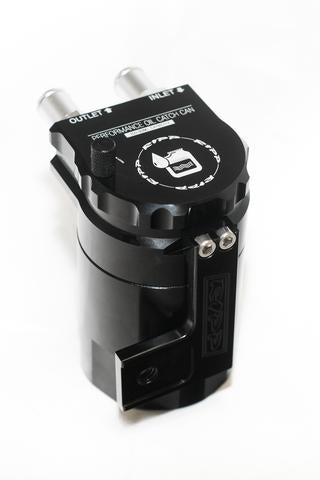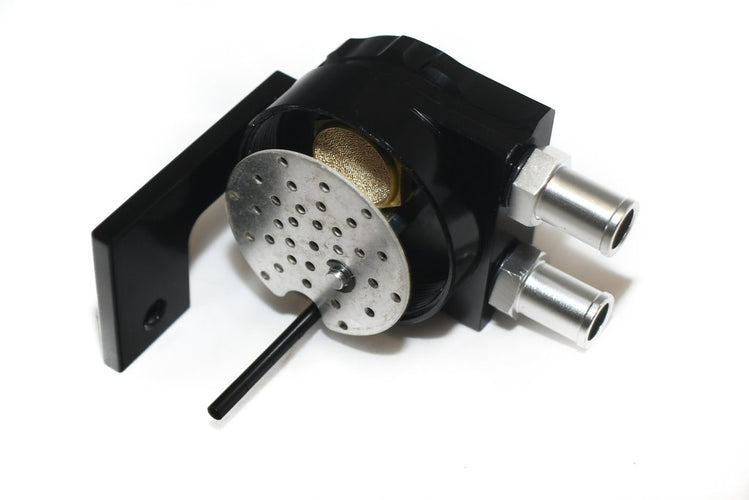 Description
Tech Specs
Downloads
Related Products
More Media
Reviews
DUE TO THE OVERWHELMING DEMAND FOR THIS ITEM PLEASE ALLOW 2 WEEKS FOR ASSEMBLY BEFORE YOUR ORDER SHIPS. 
Your engine needs a Catch Can, it's that simple and RIPP has the best one on the market. the RIPP Catch Can System (RCCS)!
Oil catch cans are simple devices that can increase performance of any engine. The 3.6L Pentastar engines found in your Jeep Wrangler or V6 Mopar vehicles will greatly benefit from the use of a catch can as they are notoriously known for excessive blow-by gas. Not all catch cans are created equal and though there are many designs the RIPP Catch Can System shines above all the rest. 
Here's why they're beneficial to your engine and how a catch can works.
Your engine relieves pressure from the crankcase through a hose that connects the valve cover to the intake manifold. This pressure is commonly refereed to as "blow-by". The ventilation of blow-by gases allow oil and gunky condensation into the intake manifold. This actually leads to more serious issues like contaminated intake air and carbon build up around your intake valves. Contaminated air is when the crank case fumes actually mix with clean air thus lowering your octane. This leads to pre-ignition or pinging. This will cause issues with tuning and overall engine power. Even worse these contaminants will start to build up inside the intake runners and valves. When left unchecked this buildup can hurt fuel economy, horsepower, and can even cause misfires. A Forced induction engine will naturally have more blow-by gas, so if your vehicle is supercharged this catch will help control it.
Adding a catch-can will prevent oil and other contaminants from causing buildup inside your engine. Essentially the catch can will act as a collection system. Installed into the crank-case ventilation hose to "catch" the contaminants before they can reach the intake manifold. The RIPP catch-can is focused on filtration and baffling. The RIPP Catch Can System (RCCS) has an integrated baffle plate and a Sintered Bronze Filter which acts as a liquid/fume separator creating an extra layer of filtration. This cleans the fumes as they pass from that can into your intake. With the RIPP Catch Can System you are covering all your bases to make sure you're getting the best filtration and separation on the market all it a package that's easy to own and maintain.
This item should be installed by an experienced technician.  
RIPP Catch Cam System Features: 
Sintered Brass Filtered breather to catch the smallest contaminants 
Larger 300.00 ML Capacity
Machined Dipstick for no-hassle oil level checking
Aluminum fittings
Billet Bracket for a perfect fit
No Drilling Required
Powder Coated parts for longevity  
Easy Bolt On Installation 
Pre-prepped Lines with anti chafing nylon sheathing.
All Hardware Included
Fully Serviceable for years of use
Proper crank case vent control for Supercharged vehicles.